BREAK THE CHAIN CAMPAIGN​
SANITATION ACTIVITIES
​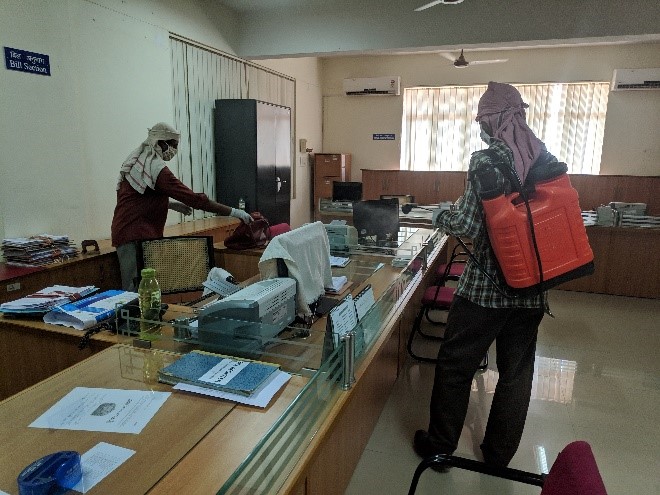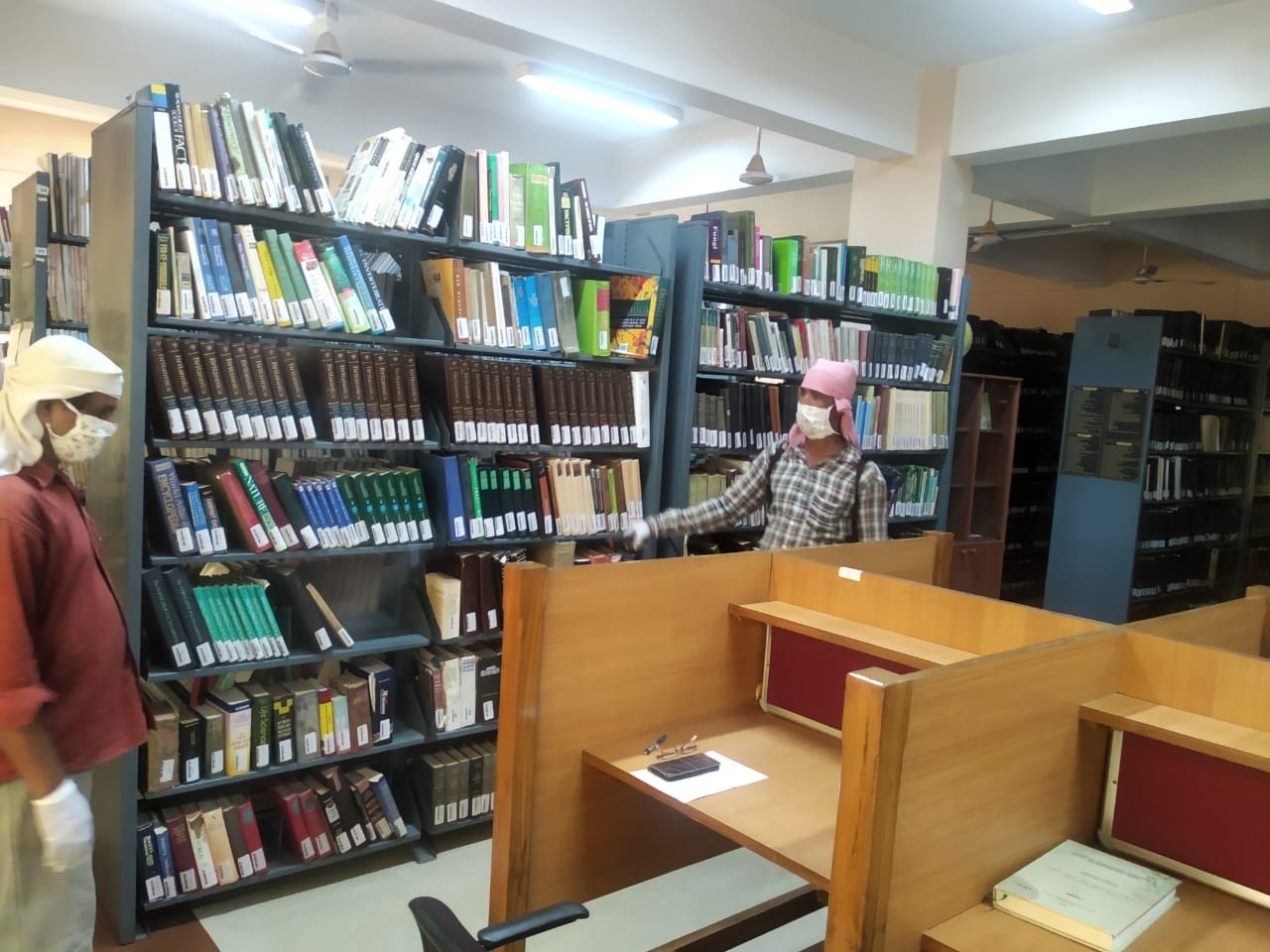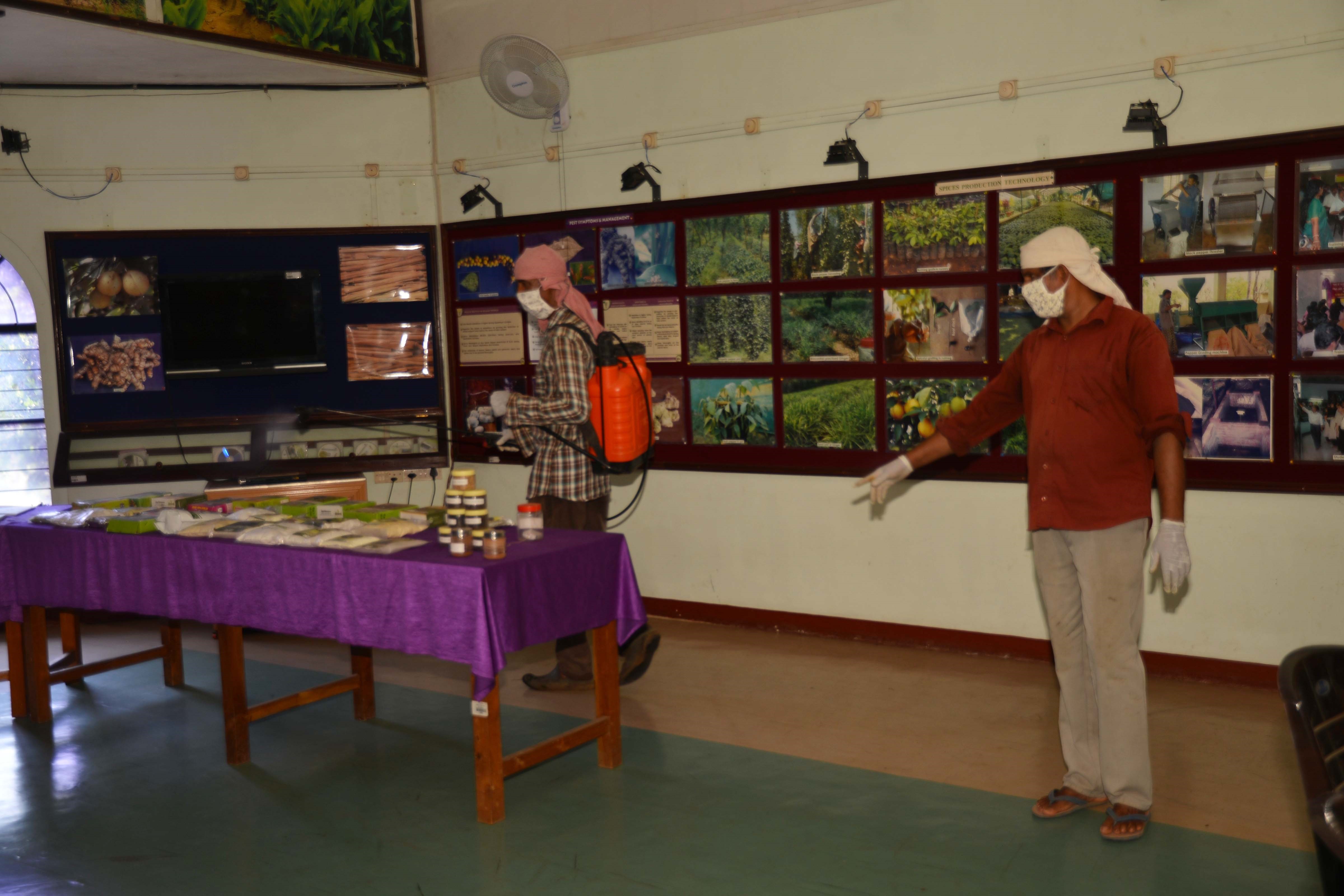 Sanitation of Administration Block, Library and Laboratories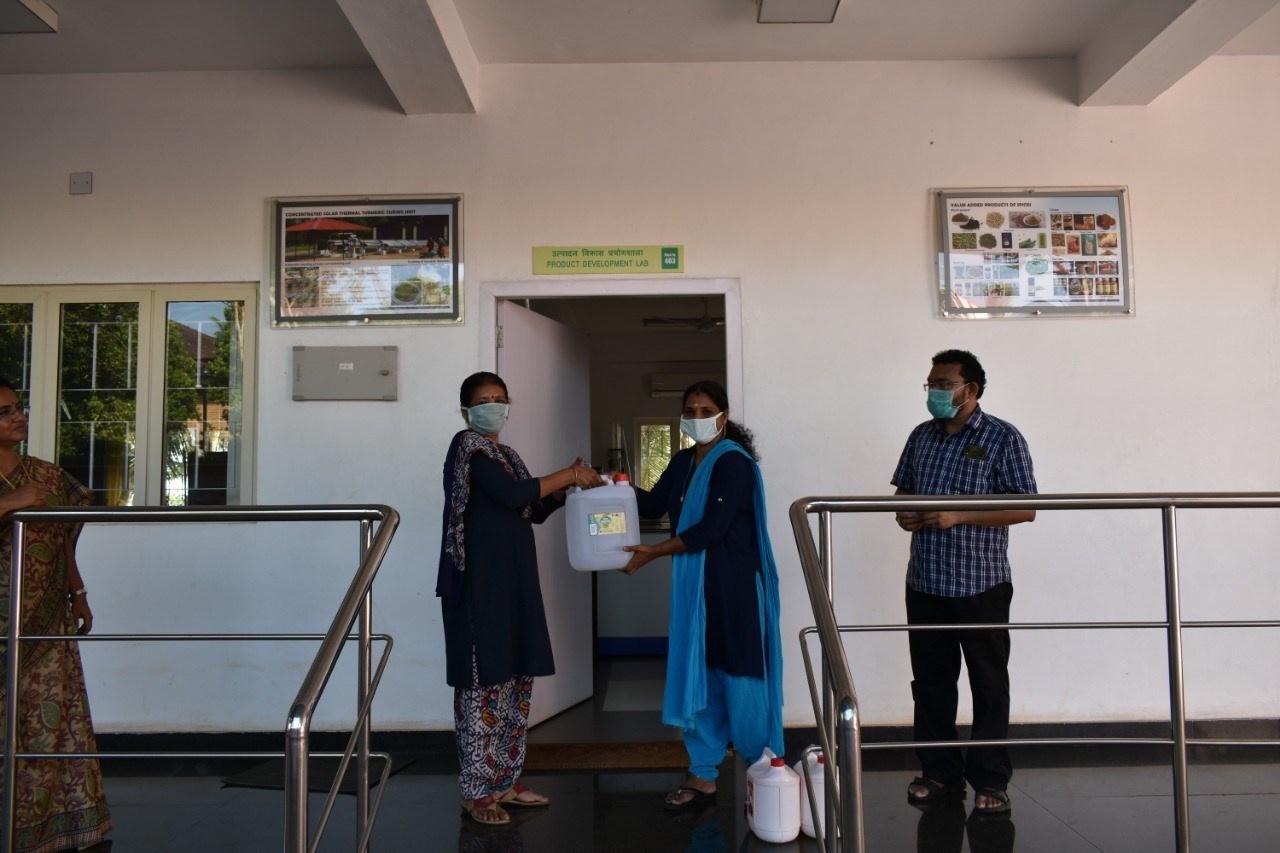 As a gesture fulfilling social responsibility, the institute provided 20 liters of spice flavour-based hand sanitizer to district administration, Kozhikode. Dr. C. K. Thankamani, Head (i/c) Division of Crop Production and Post-Harvest Technology handed over sanitizer to the Village Officer, Chevayur.
ONLINE MEETING
13-03-2020 Video conferencing with Hon' ble Secretary, DARE & DG, ICAR
13-03-2020: Video Conferencing with Department of Agricultural Development & Farmer's Welfare Directorate, Thiruvananthapuram
18-03-2020: Video Conferencing with DDG (Hort.), ICAR, New Delhi
19-03-2020: Video Conferencing with Hon' ble Secretary, DARE & DG, ICAR
18-04-2020: Trial Meeting of Scientific Panel on Spices attended by all members
20-04-2020: 7th Meeting of Scientific Panel on Spices and Culinary Herbs (Morning Session). Director and Dr Santhosh J Eapen participated In video conference organized by FSSAI. The panel requested to help them to update the methods for biochemical analysis of spices and some of the standards set by FSSAI earlier. This will be a great contribution of IISR.
22-04-2020: Virtual workshop on Challenges and Solutions: Organic Spice Cultivation In The North East Region. The presentation was given by the Director ICAR-IISR, Kozhikode which was attended by FPOs, farmers, SLA and SPs.
30-04-2020 : online training of E-office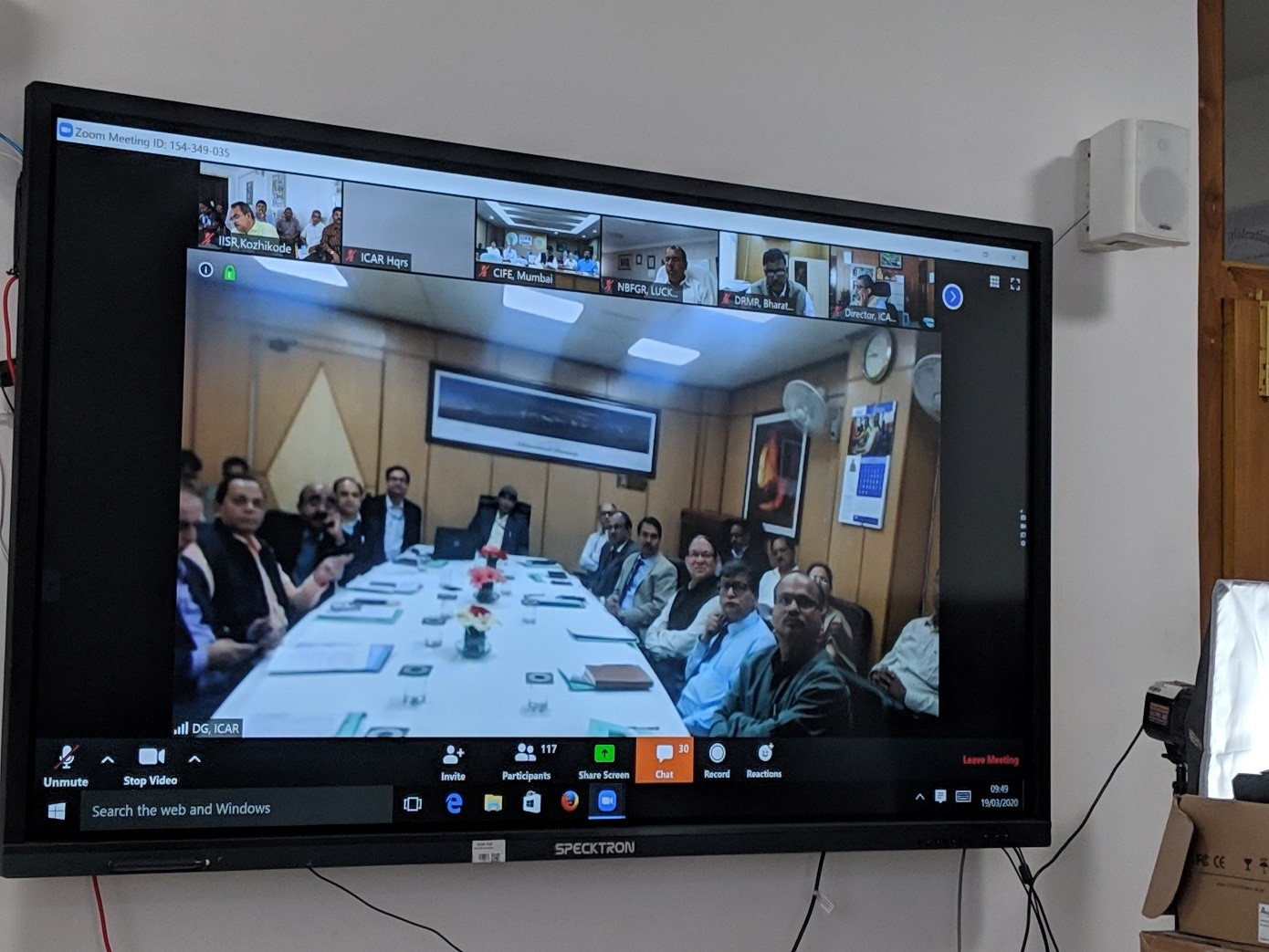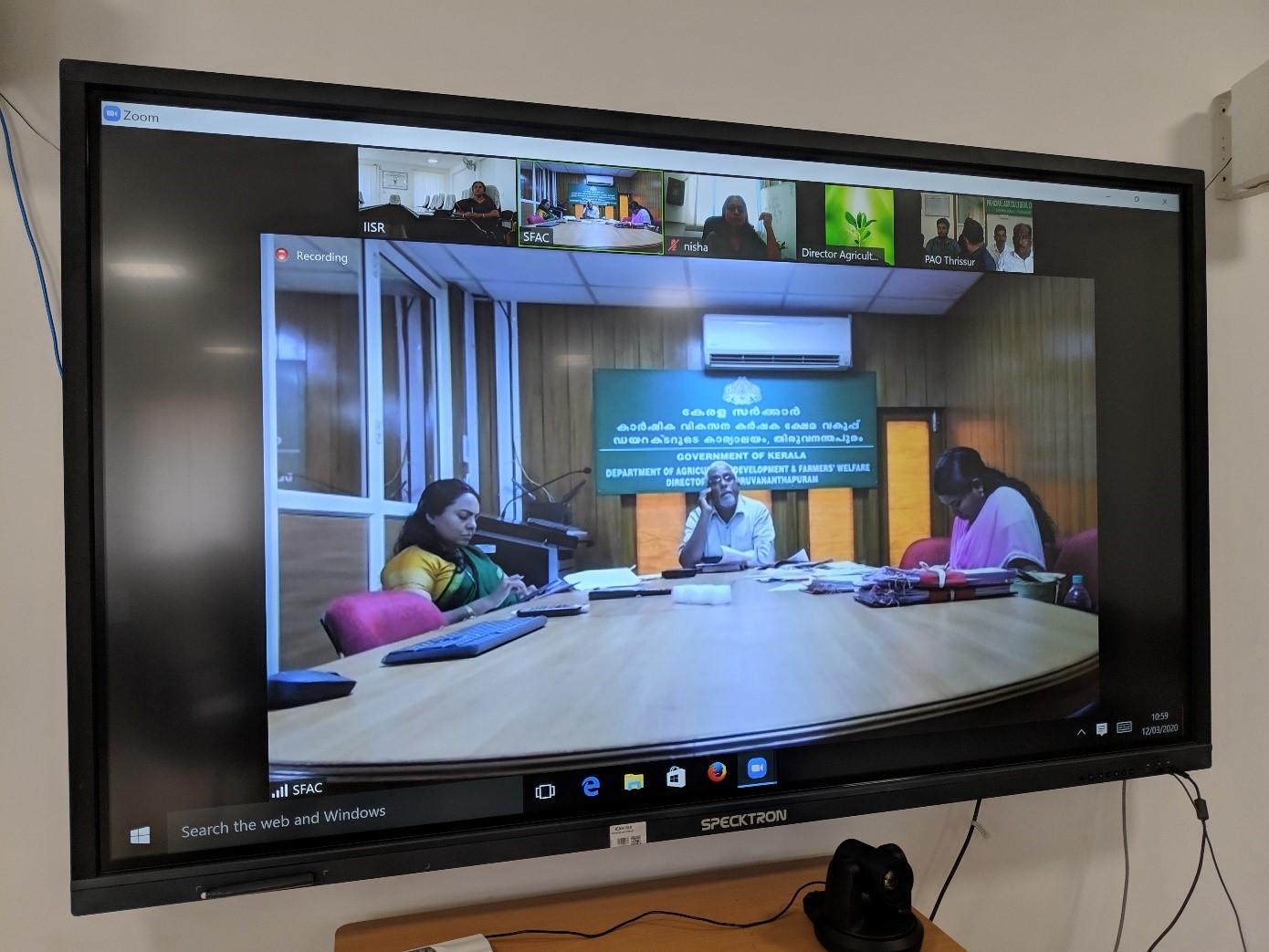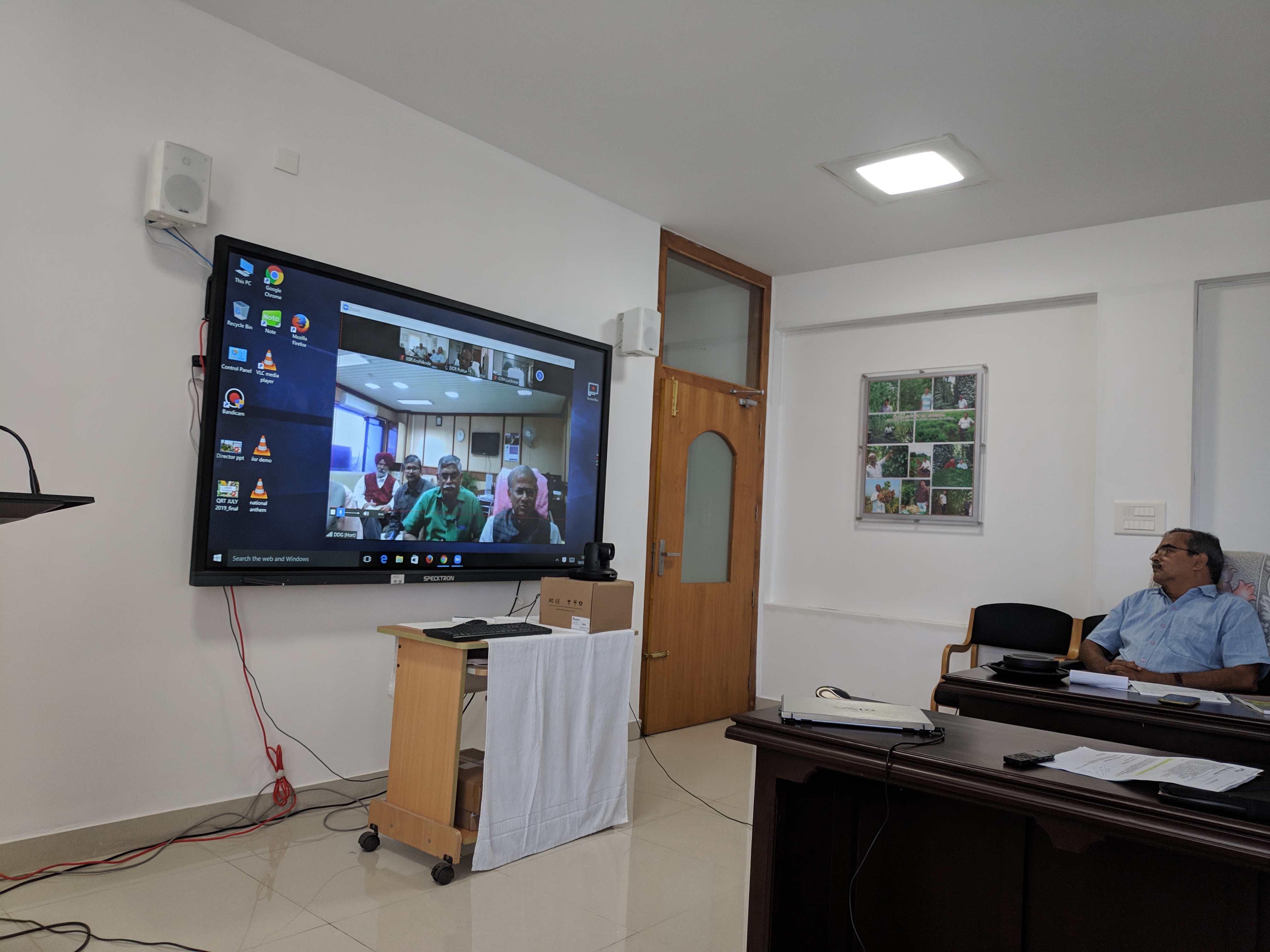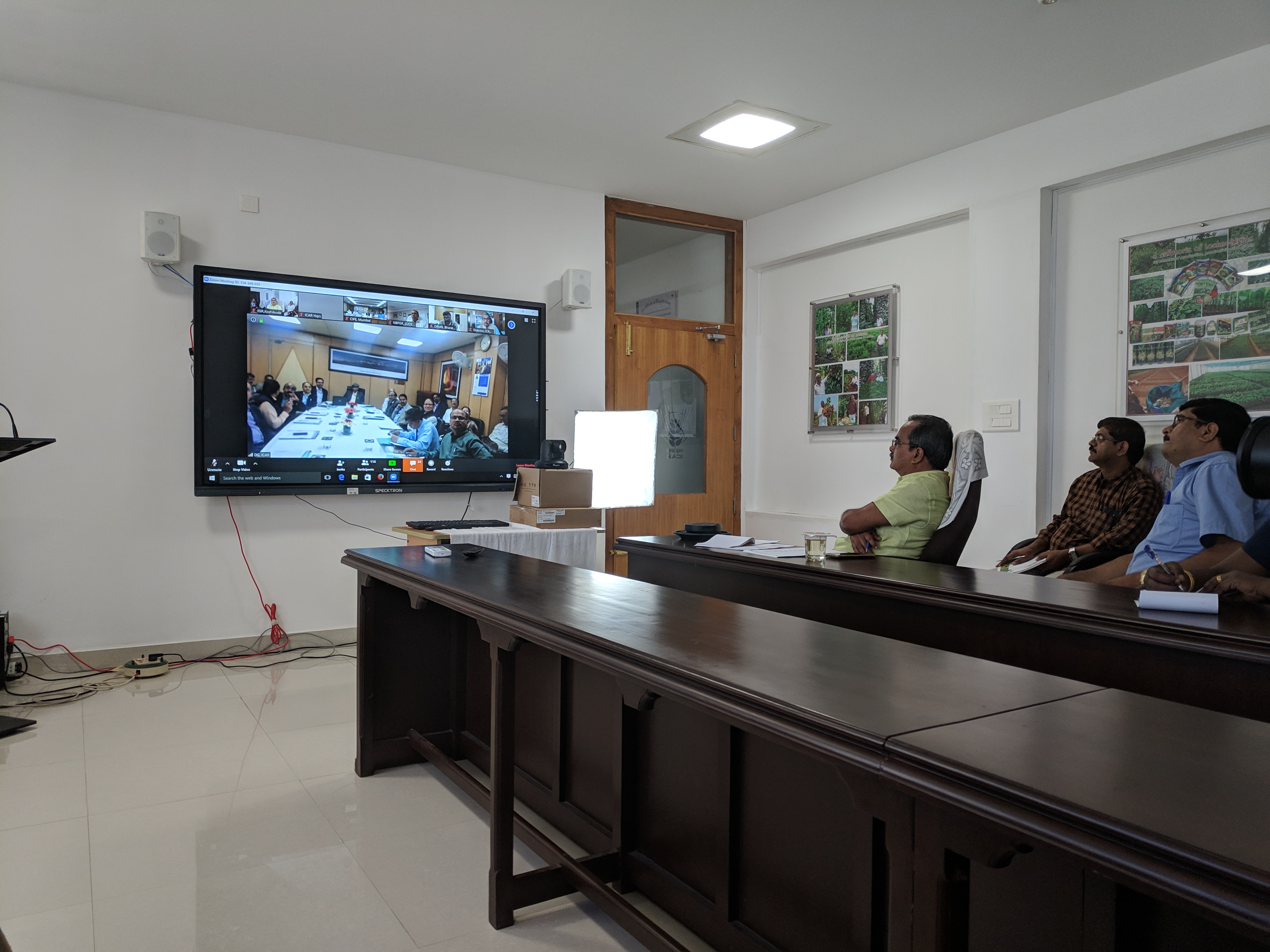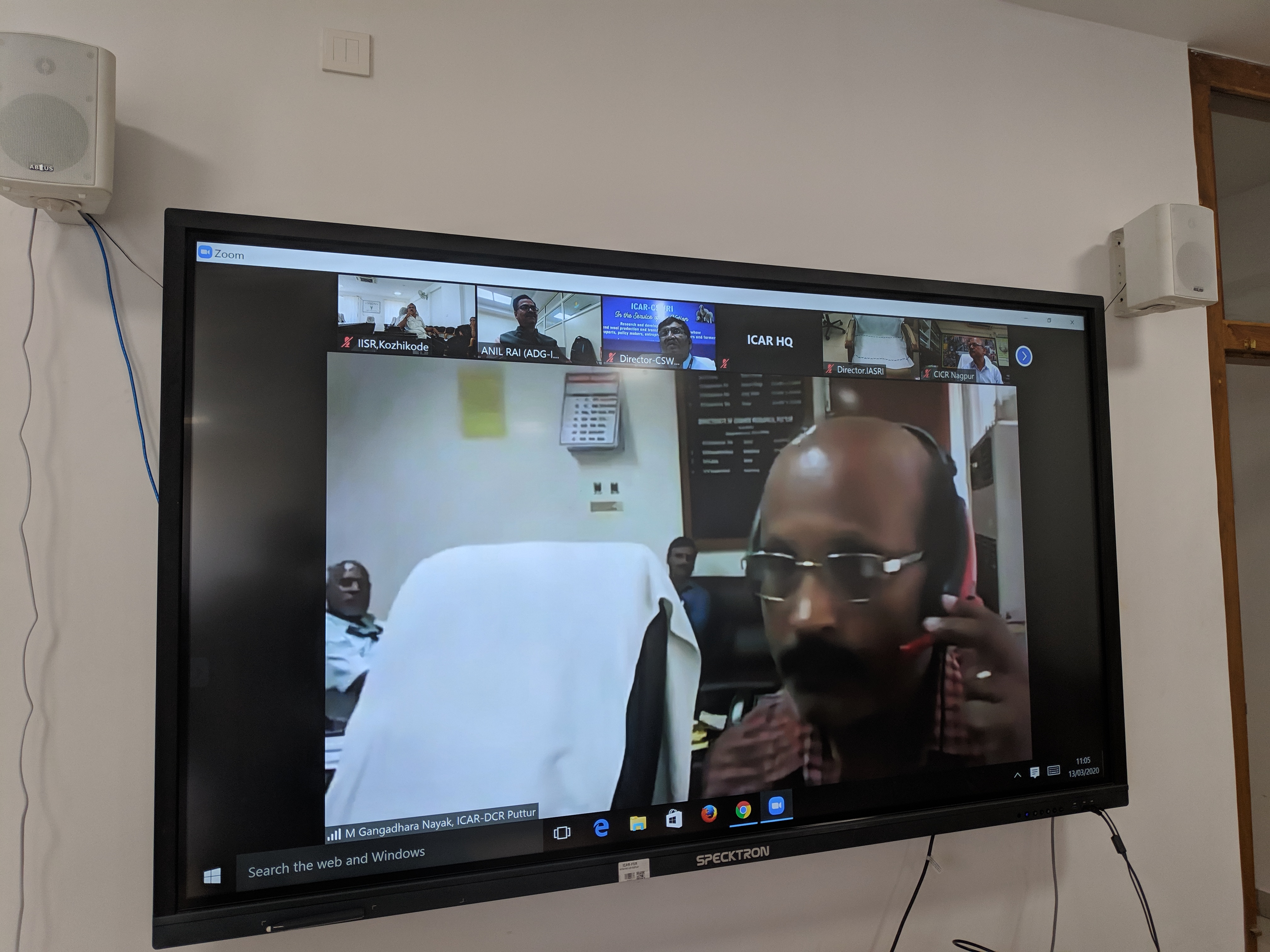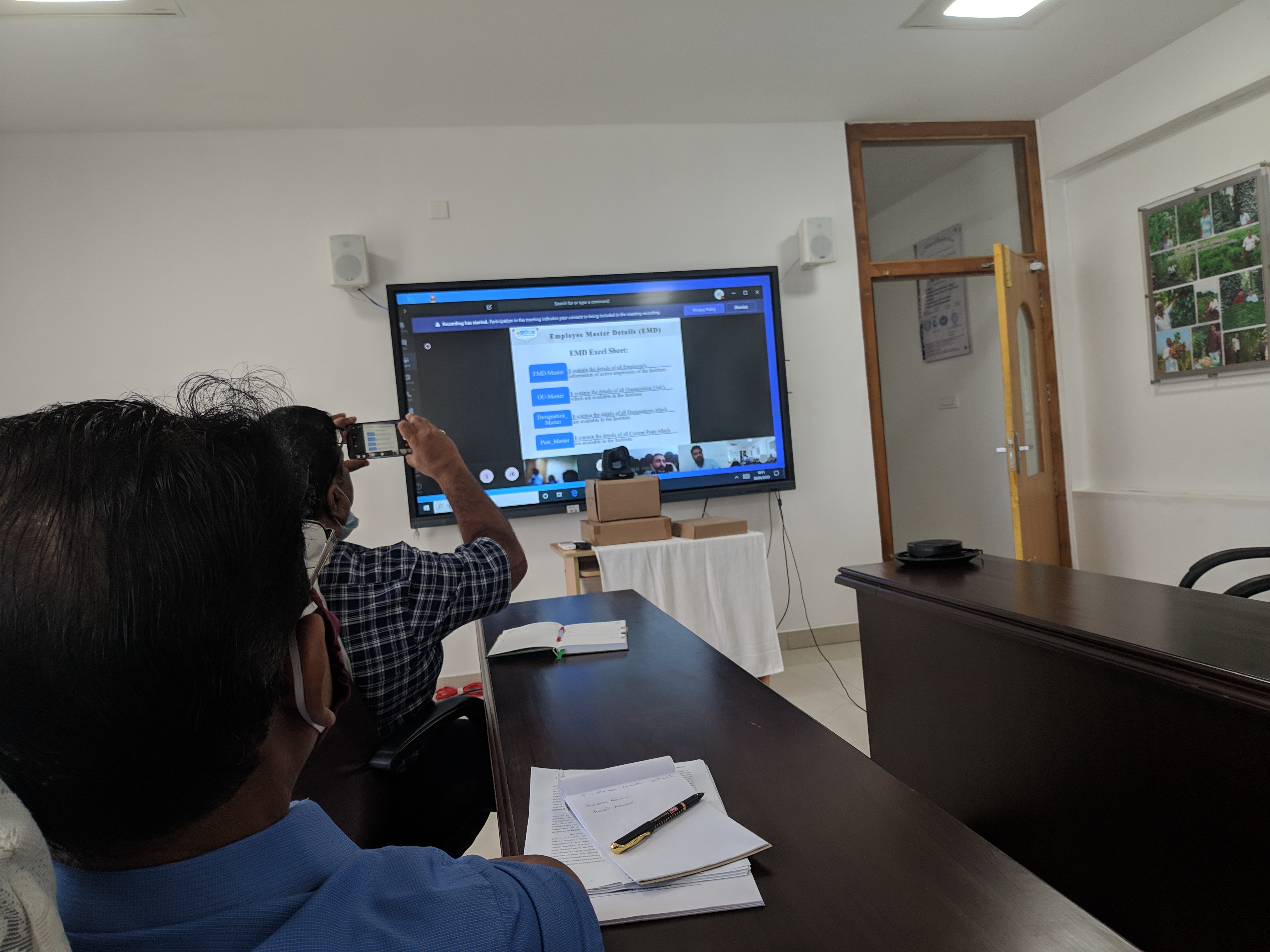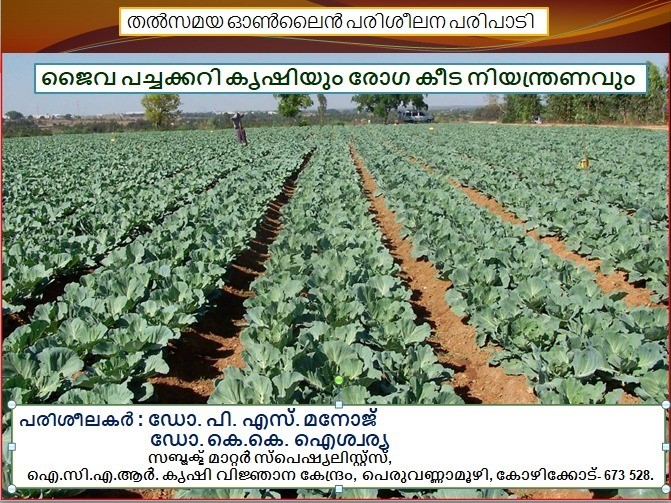 Online training on "Organic Vegetable Cultivation, Pest and Diseases Management" was conducted by ICAR-IISR KVK. The experts, Dr. P. S. Manoj, Dr. K. K. Aiswariya and Dr. K. M. Prakash handled the sessions from three districts (Alleppey, Kozhikode and Thrissur) which was well attended by 50 farmers. The training sessions included text and voice messages, presentation, images, videos, links to various external resources dealing with the subject which was concluded with an interactive discussion with the farmers.
LAND PREPARATION FOR PLANTING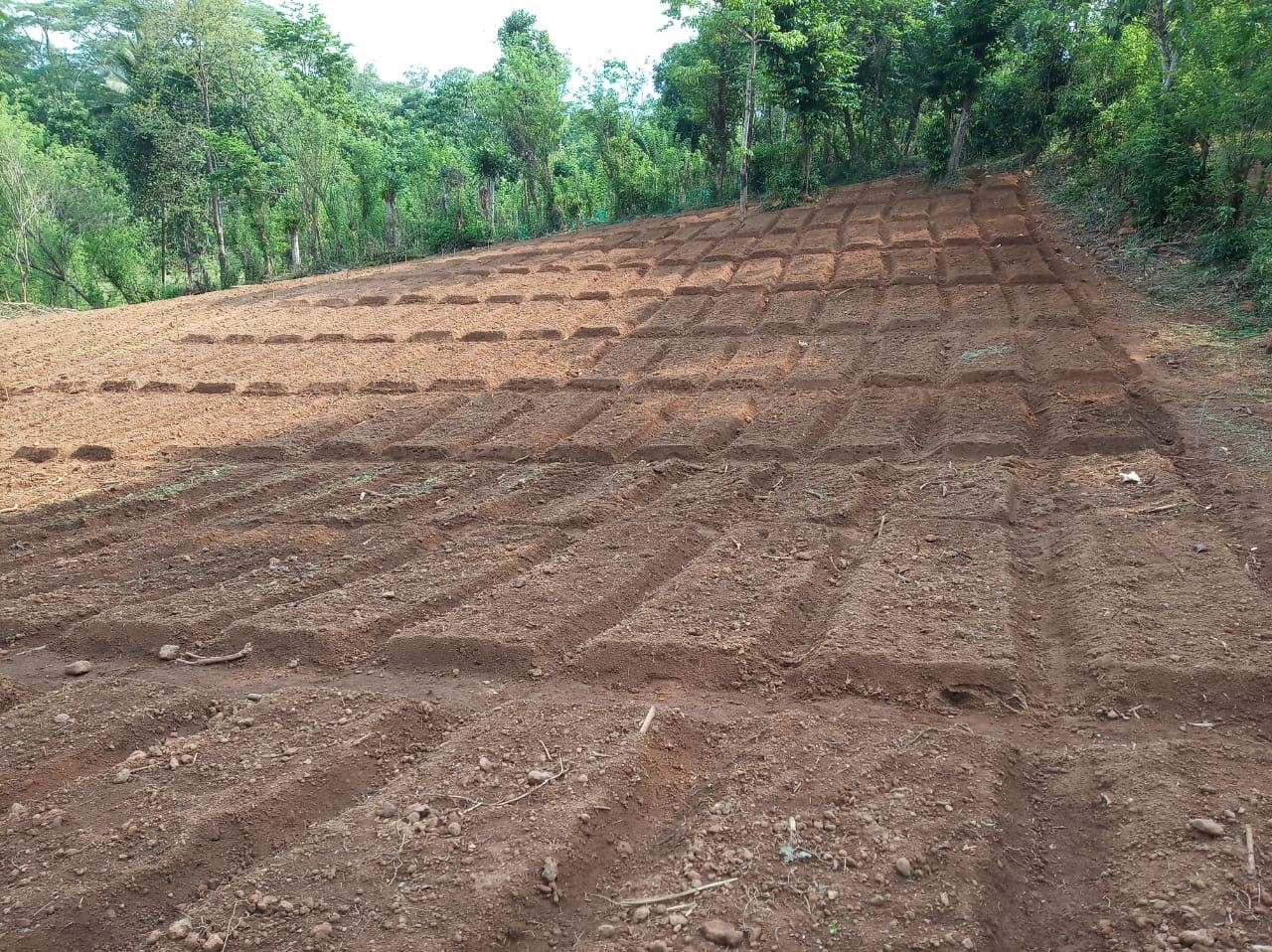 A view of plots for planting ginger and turmeric for ensuing season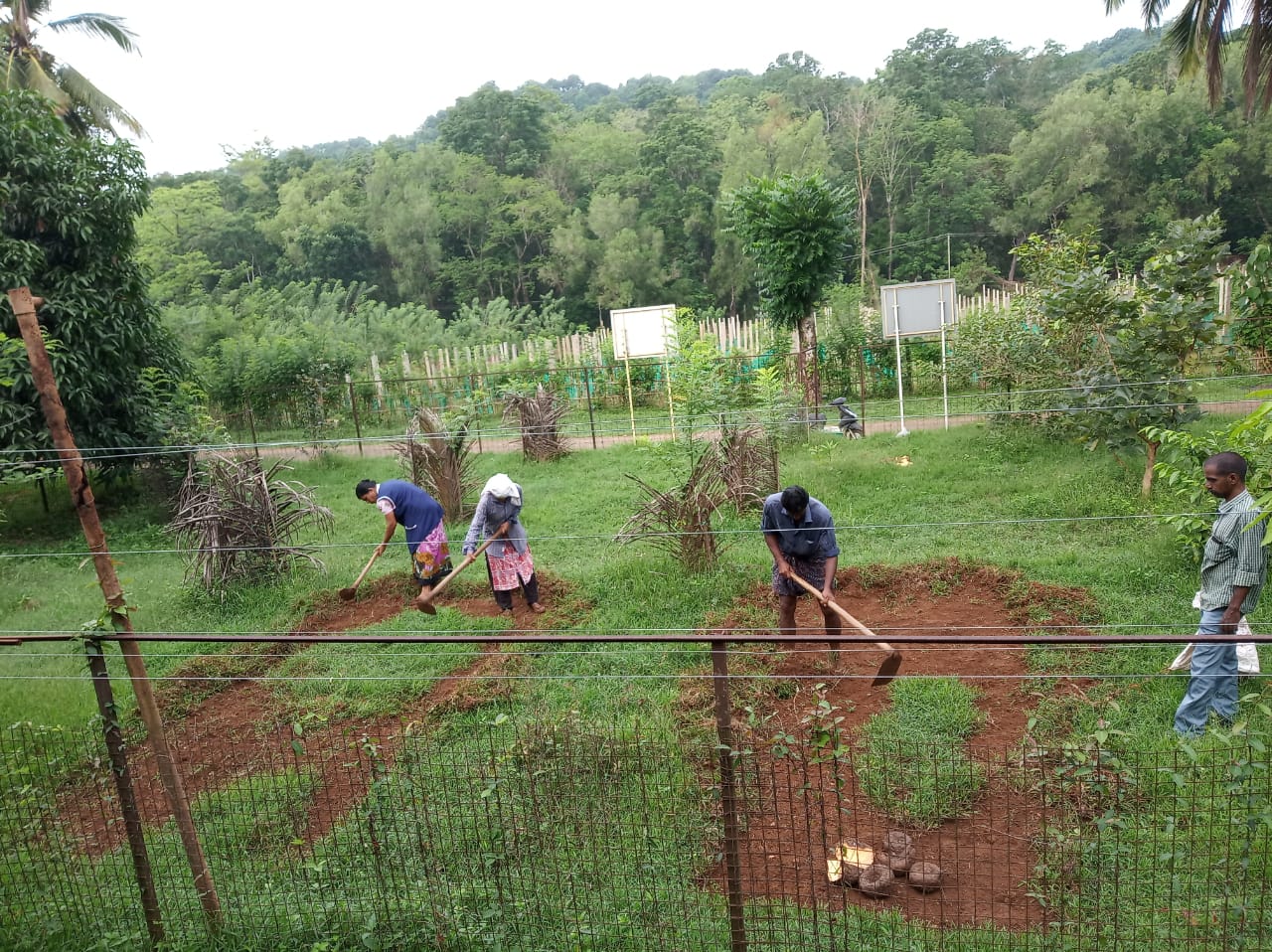 Climate resilient low input tuber crops for food security during lean period - A view of plots for planting tuber crops
DISTRIBUTION OF SEED MATERIAL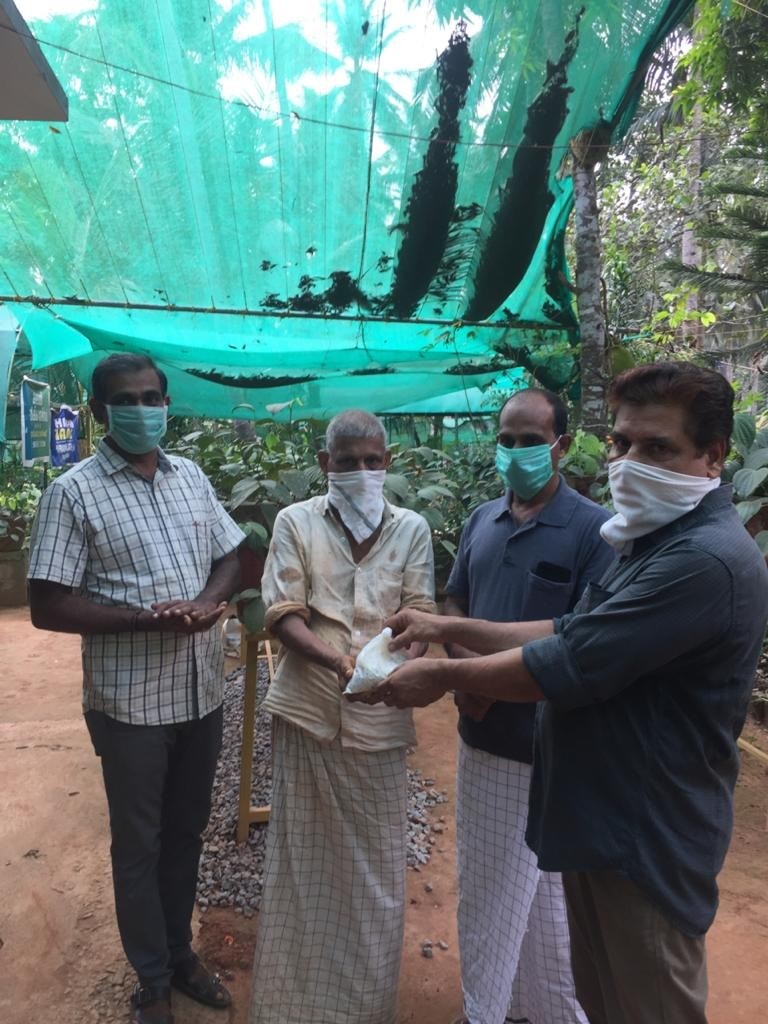 Planting material of various spices distributed to farmers groups
Vegetable seeds and Trichoderma kits were distributed to farmers representing ward 5 of Perambra Panchayath
DISTRIBUTION OF FARM PRODUCE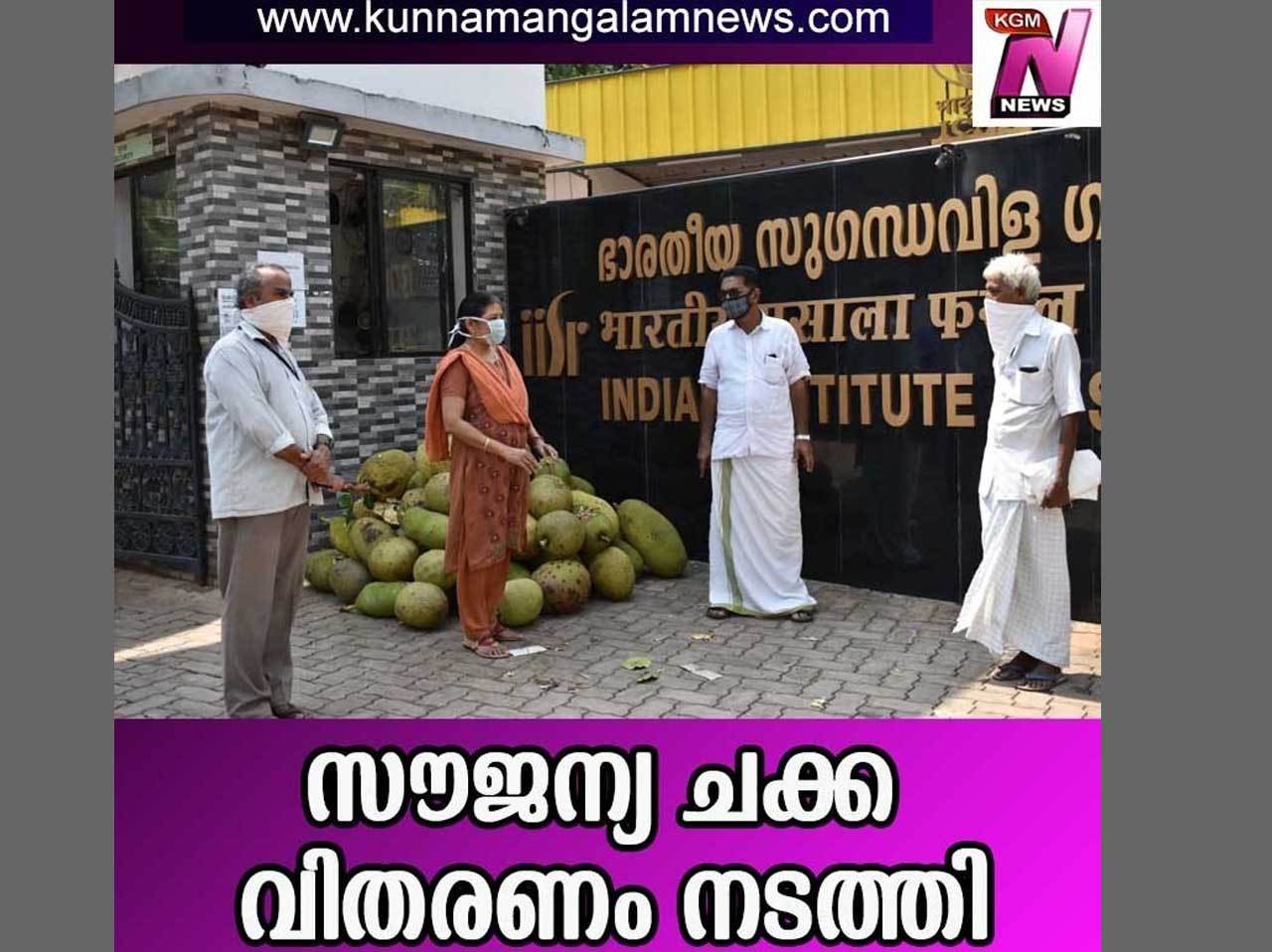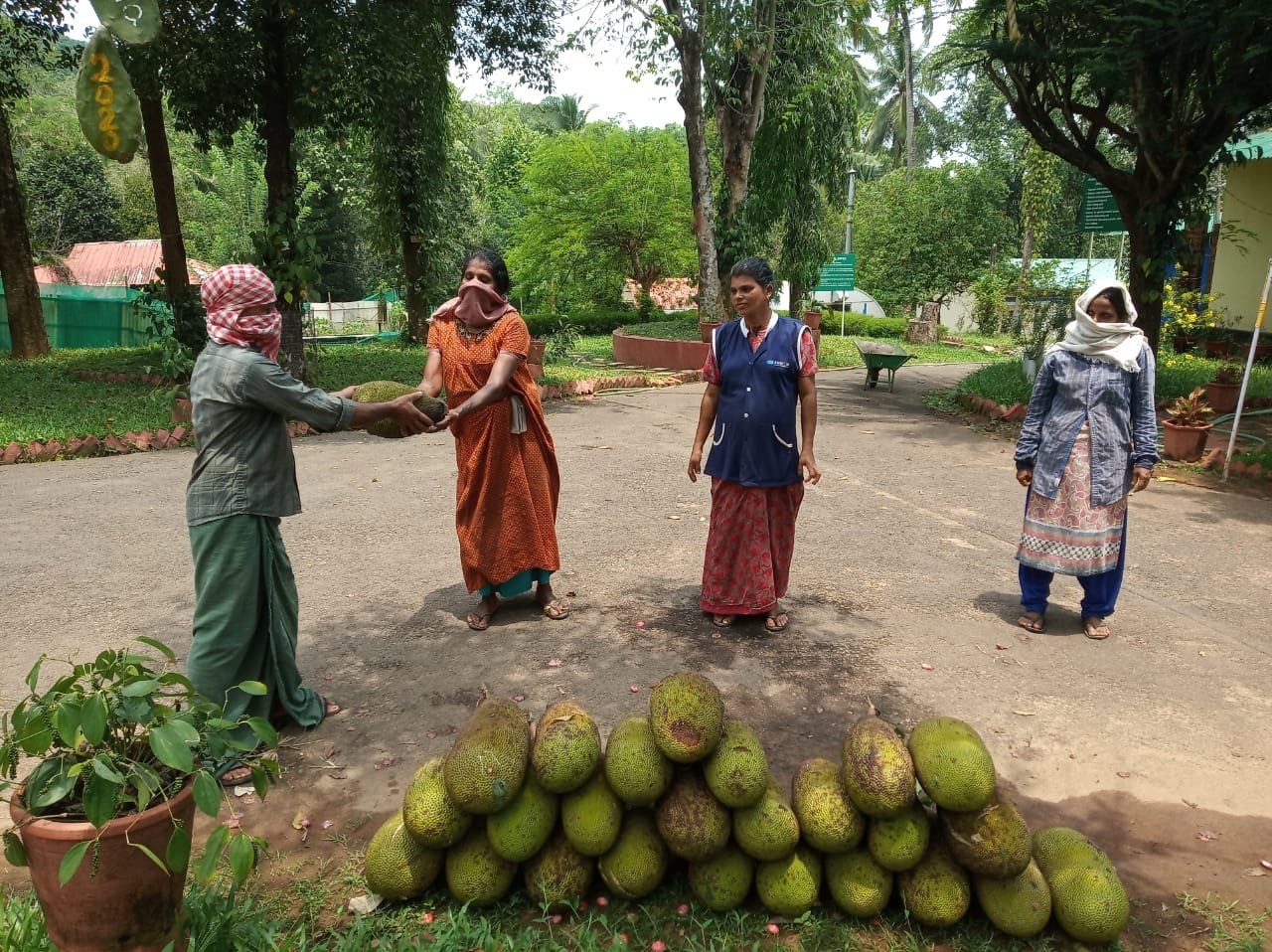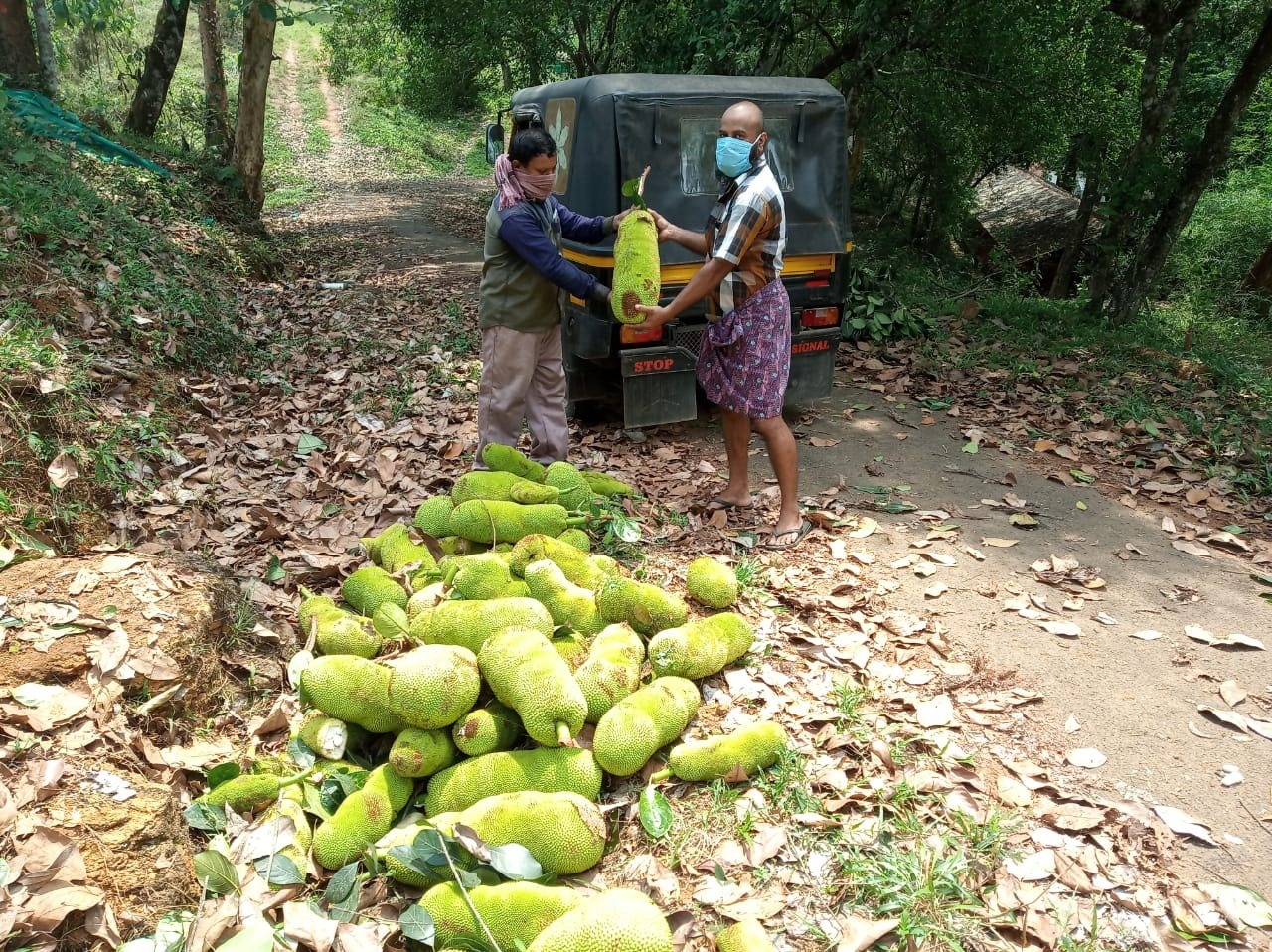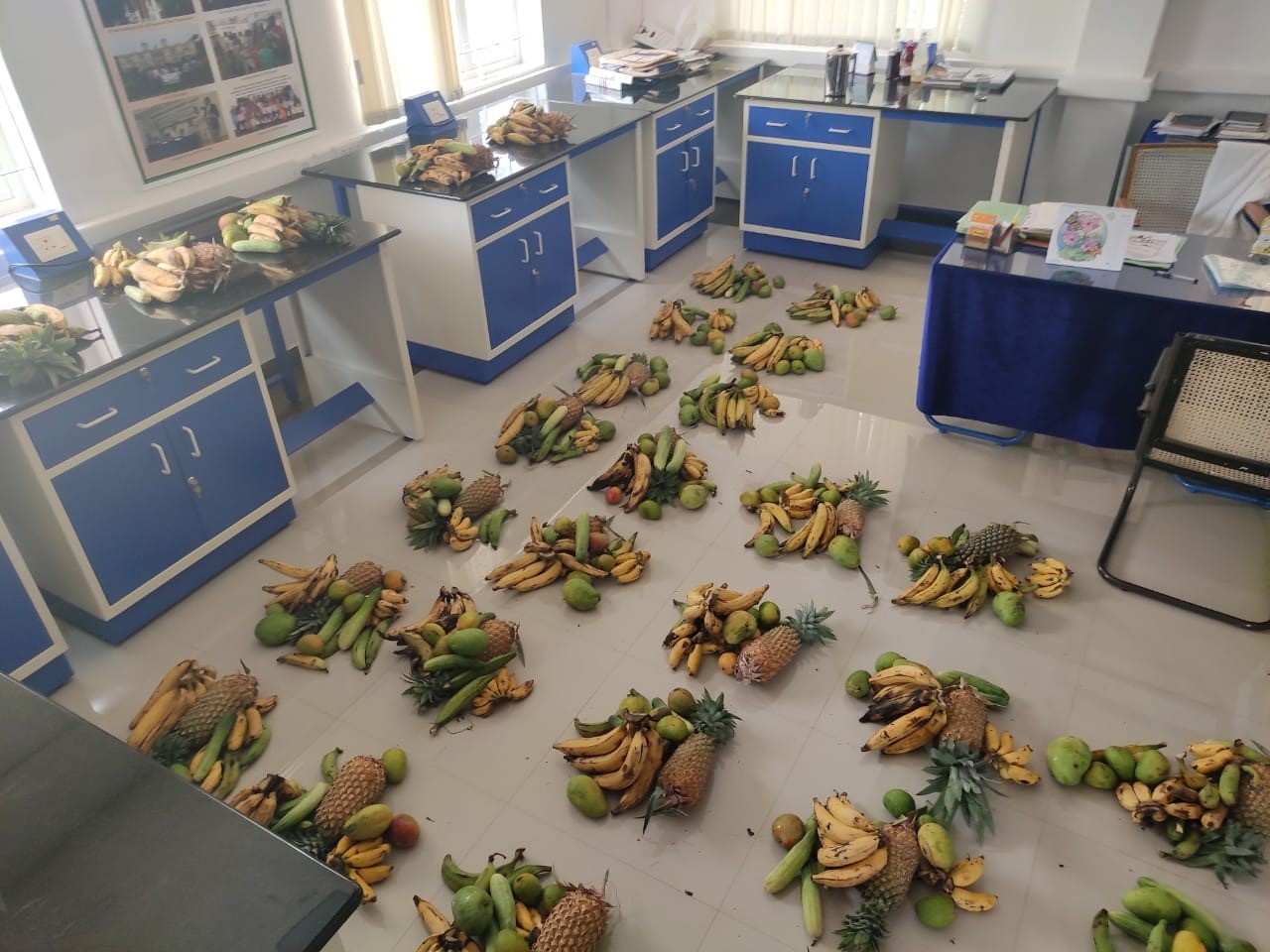 Jack fruits and other farm produces were distributed freely to the needy during the lockdown period. Jackfruit was also supplied to a pig farm facing shutdown due to acute shortage of feed.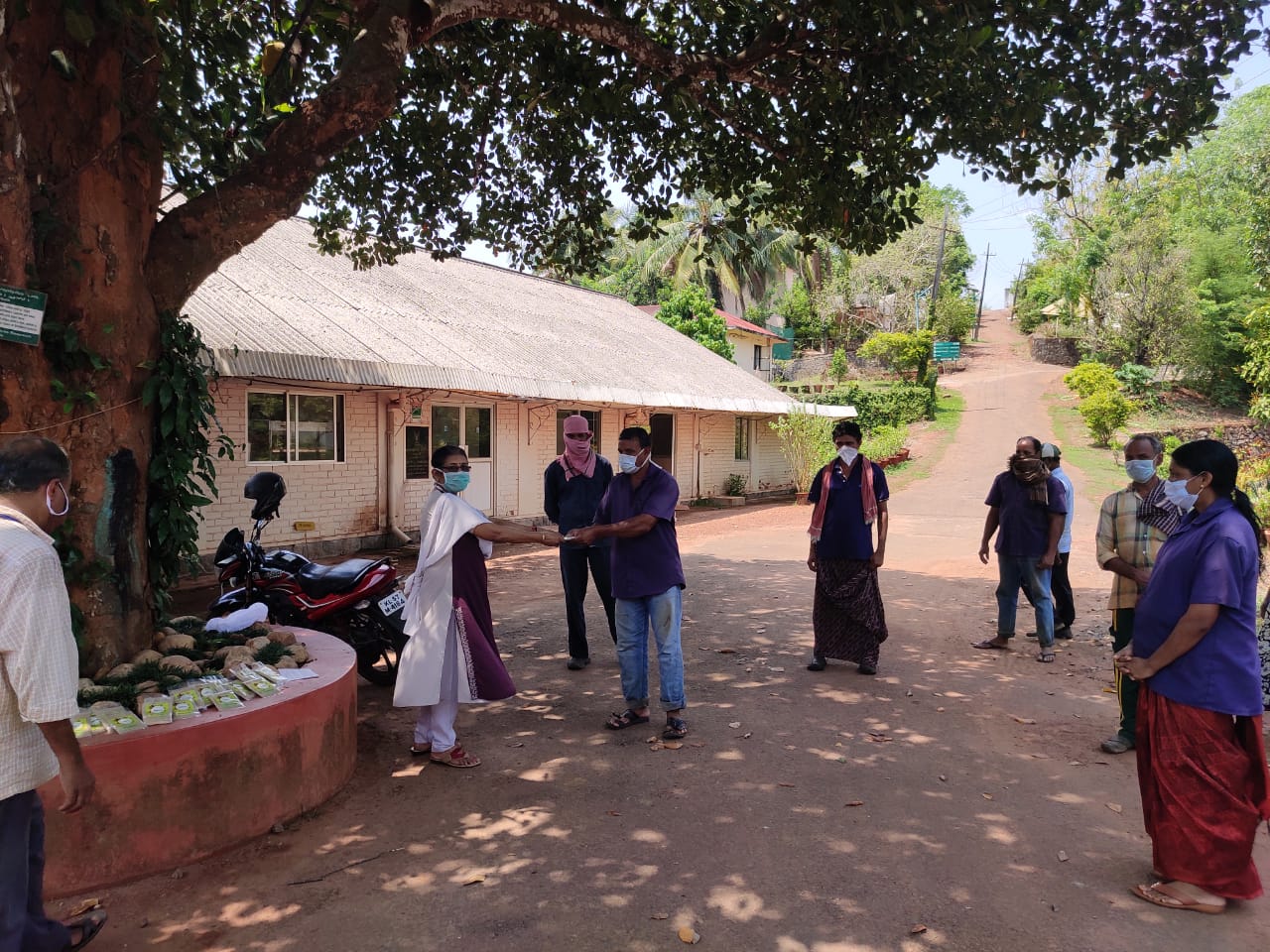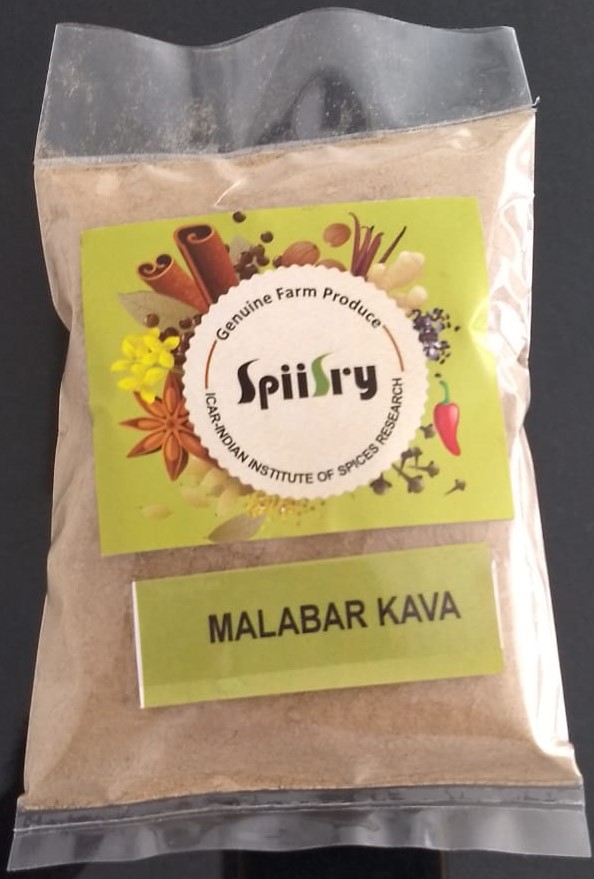 Distribution of malabar kava to laborers and staff Malabar Kava - An ICAR-IISR product for good health
LIVE TV PROGRAMME
05-05-2020 : Live TV Program ICAR-IISR Technologies, Varieties and Plant protection by Dr. Anke Gowda, Head RS, ICAR- IISR Appangala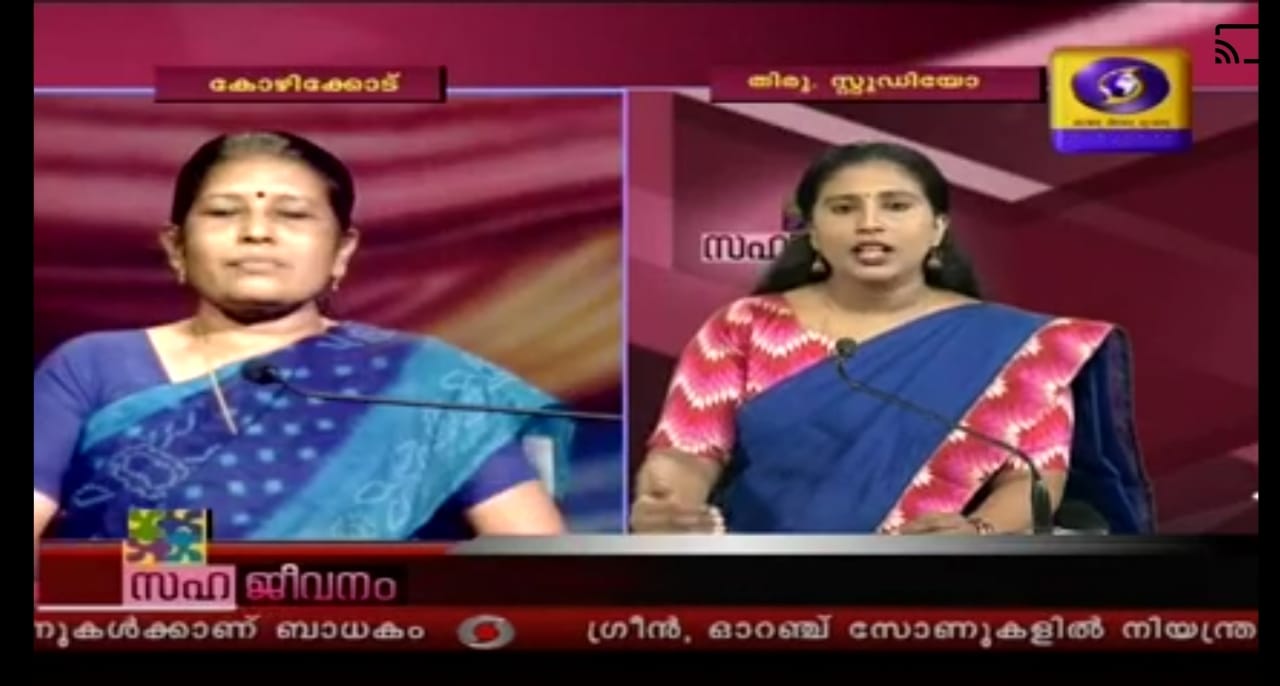 07-05-2020 : Post COVID-19 and Agriculture - Live TV programme by Dr. CK Thankamani, Head i/c, Crop Production and PHT, ICAR-IISR, Kozhikode
THERMAL SCANNING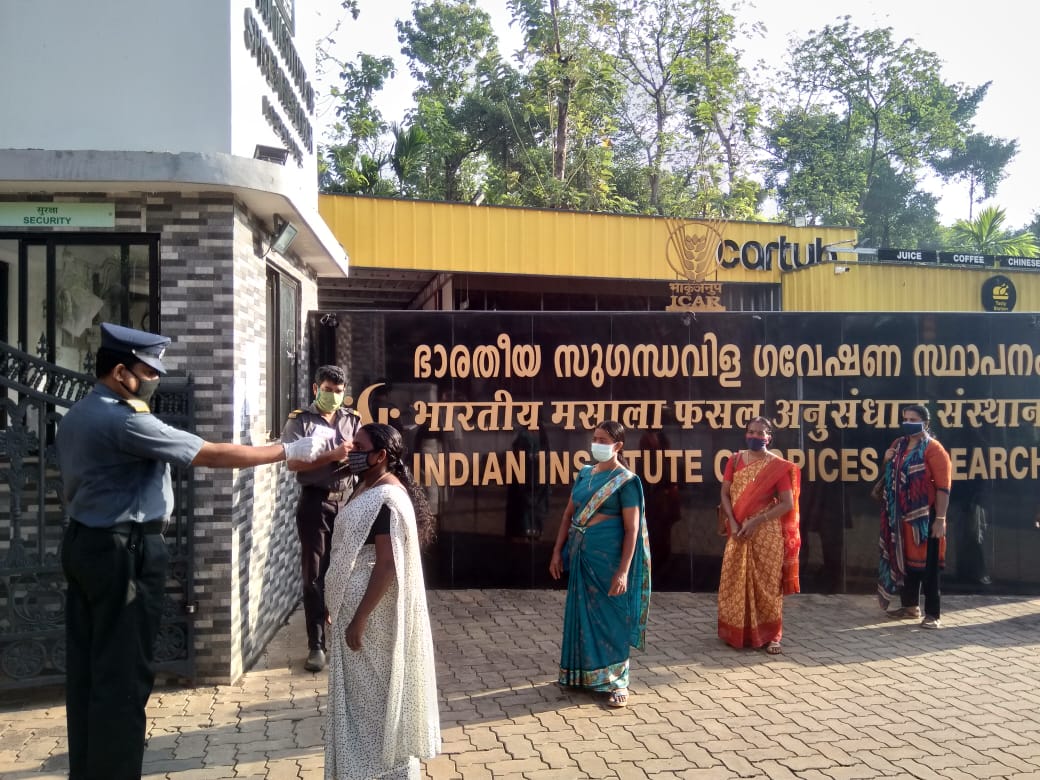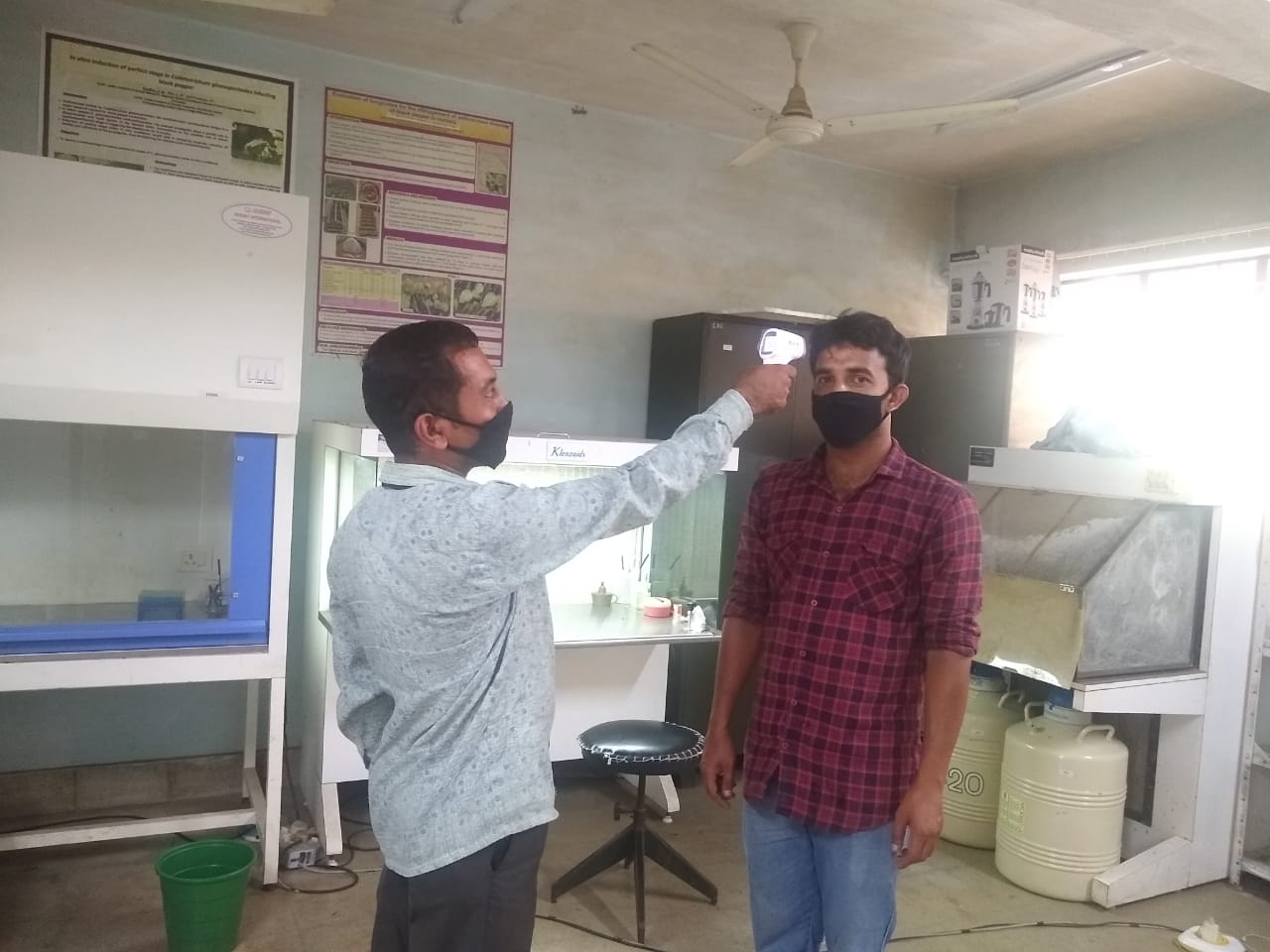 Thermal Scanning @ ICAR-IISR, Kozhikode & ICAR-IISR, RS, Appangala
ONLINE PRANAYAMA SESSION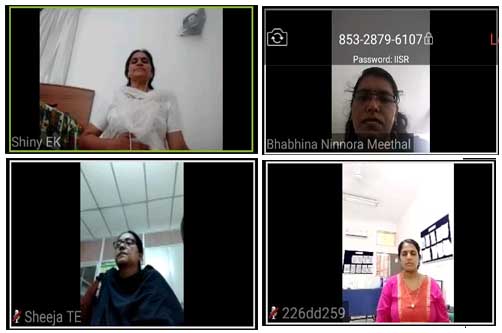 11.5.2020 to 17.5.2020 : Online Pranayama session : For boosting immunity with special reference to respiratory health during the period of coronavirus outbreak by Ms. Shyni EK
RtPCR REAGENTS
IISR has given lots of consumables, RtPCR reagents and small related equipments to Medical college team to test for COVID 19 indexing
IMMUNO STIMULANT SPICE FORTIFIED DRINKING WATER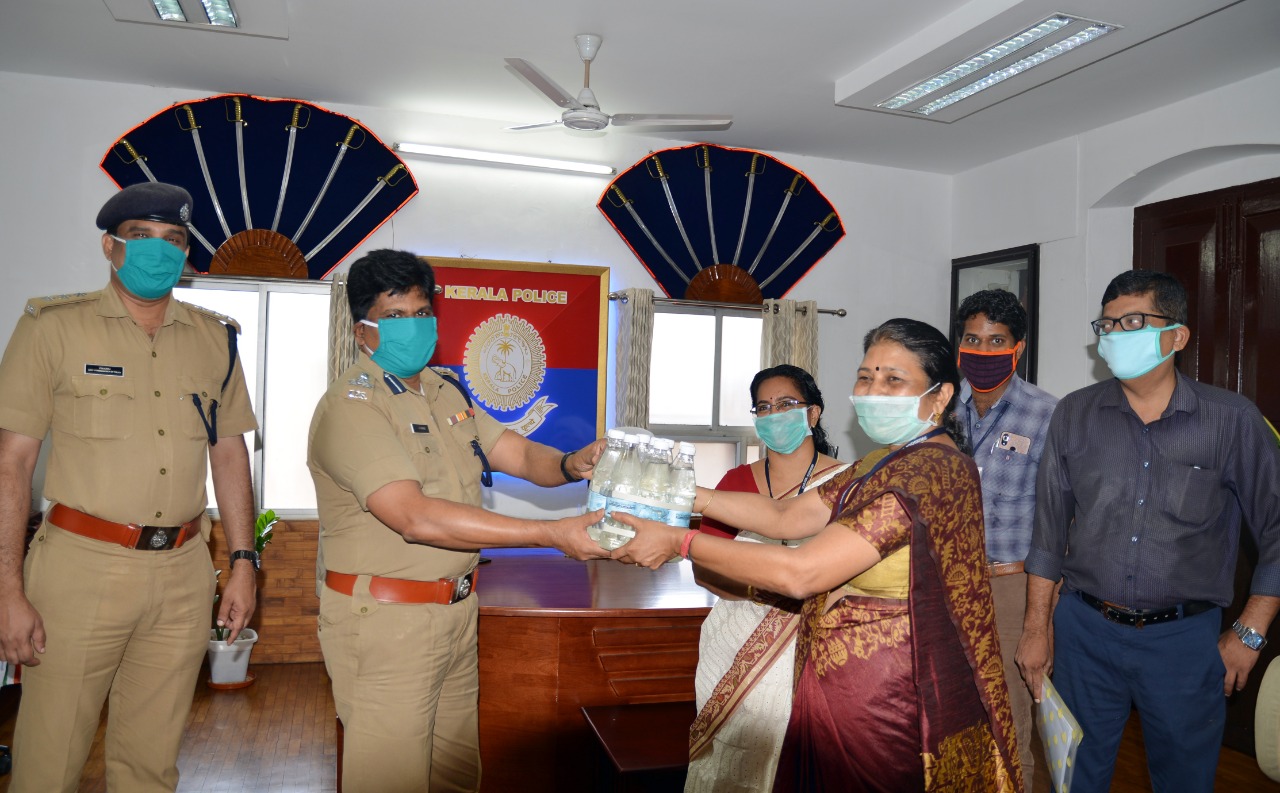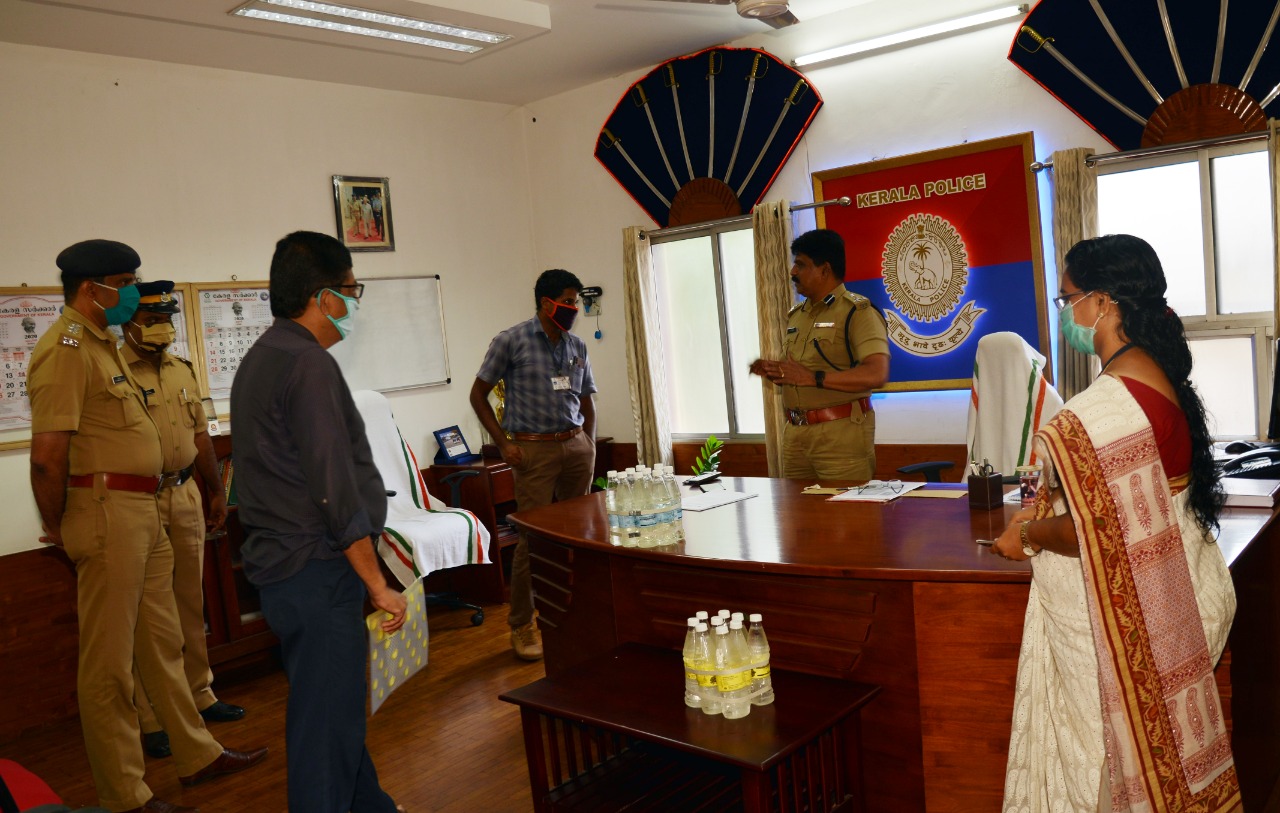 14-05-2020 : Hon Police Commissioner of Calicut receiving 150 bottles immuno stimulent spice fortified drinking water for use in police force from Drs CK Thankamani, Rajeev P, Anees and E Jayasree